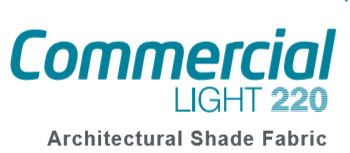 Features & benefits of our Shade Sail Fabric
Monofilament and tape lock-stitch construction provides optimum performance
High-quality fabric construction will not deteriorate or fray, providing strength and stability for long-lasting performance
Strong HDPE fabric avoids rot and moisture absorption for better appearance and longer life
Wide range of fashionable colour options
Engineered in Australia to meet our harsh climate conditions
Oeko-Tex Standard 100 Certified and 100% lead and phthalate free for improved environmental benefits
Extremely high levels of UV protection – up to 98.4% UVR block (50+UPF)
Stentered (heat-set) reduces shrinkage, provides ease of fabrication and reduces production costs
This architectural fabric is designed, engineered, manufactured and rigorously tested in a controlled environment by the world leader in knitted shade cloth technologies. It offers absolute freedom in shade sail design. The high-quality construction provides long-lasting performance, superior UV protection and strength.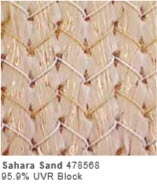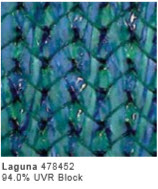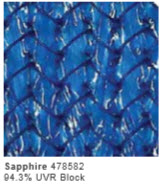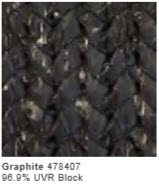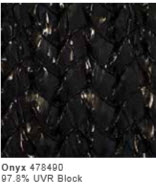 Please note colours may differ slightly
Material
Yarn UV stabilised HDPEConstruction Monofilament & tapePattern Lock-stitch knittedTemperature range -30°C to +75°C
Performance
Tensile Strength-Warp 582 N/50mmTensile Strength-Weft 1068 N/50mm (AS 2001.2.3.1)Wing Tear – Warp (mean) 226 NWing Tear – Weft (mean) 276 N (AS 2001.2.10)Bursting Pressure (mean) 2250 kPa (AS 2001.2.4)Bursting Force (mean) 1213 N (AS 2001.2.19)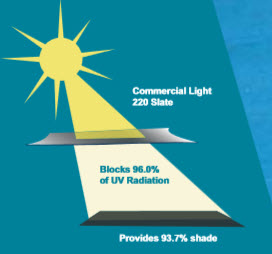 Lead & Phthalate Tests
(CPSIA Section 101(a)(2))Lead not detected PASS(CPSIA Section 108)Phthalate not detected PASS
Usage Instructions
Do not use against flames. Contact with organic solvents,halogens or highly acidic substances may reduce the service life of the fabric and void the warranty..
Suggested Specification
Shade cloth fabric shall be compliant to Australian standard AS 4174 and shall be Commercial Light 220 knitted HDPE monofilament and tape shade fabric offering a cover factor up to 98.6%.